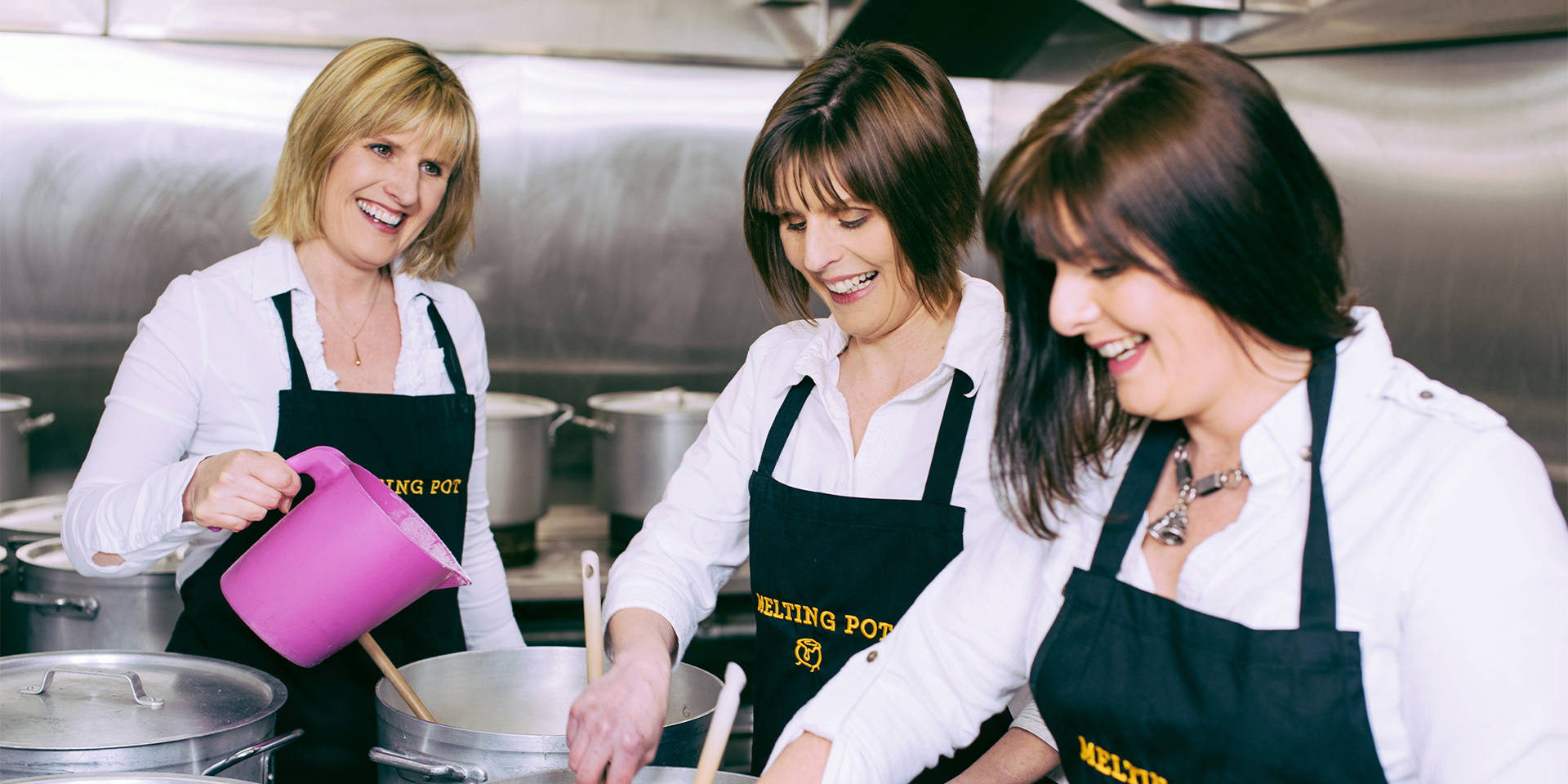 If anything is handmade, it is this fudge
---
Belfast-based Blackthorn Foods specializes in hand-cooking award-winning fudge. All products have won multiple coveted Great Taste Awards. Success is hard work. Cooking is literally done by hand in the kitchen, in small open kettles, just like at home. This gives the fudge its uniquely creamy texture and makes it so incomparably delicious. The three sisters Dorothy, Cathy and Jenny love cooking fudge and make everything themselves - using only natural ingredients. Therefore, the possible production quantity is also limited. In the small pots it would simply not be possible to serve large orders. This is exactly what we are looking for and we are happy to be able to offer you these products.
Artisanal Fudge Bar Salted Caramel
Der zahlreich ausgezeichnete Fudge ist unvergleichlich cremig samt und ohne Zusätze. Nichts weiter als Zucker, Butter, Milch, dem typischen goldenen Sirup und Salz zeichnen das Produkt aus.